Thank you to everyone who took part in our Angel Tree Christmas Project! We were able to help 25 families for Christmas!
Thank you to our speaker from Pregnancy Choices for sharing with us during worship! Make sure to pick up your baby bottle to support Pregnancy Choices. Please fill your bottle and return it by Sunday, February 3rd. $1,200 saves a life!

There will be CWC meeting in February on Monday, February 4th at 1:30 pm at the Eleventh Street church of God.
All women are welcome! 3026 11th St. SW Canton, OH, 44710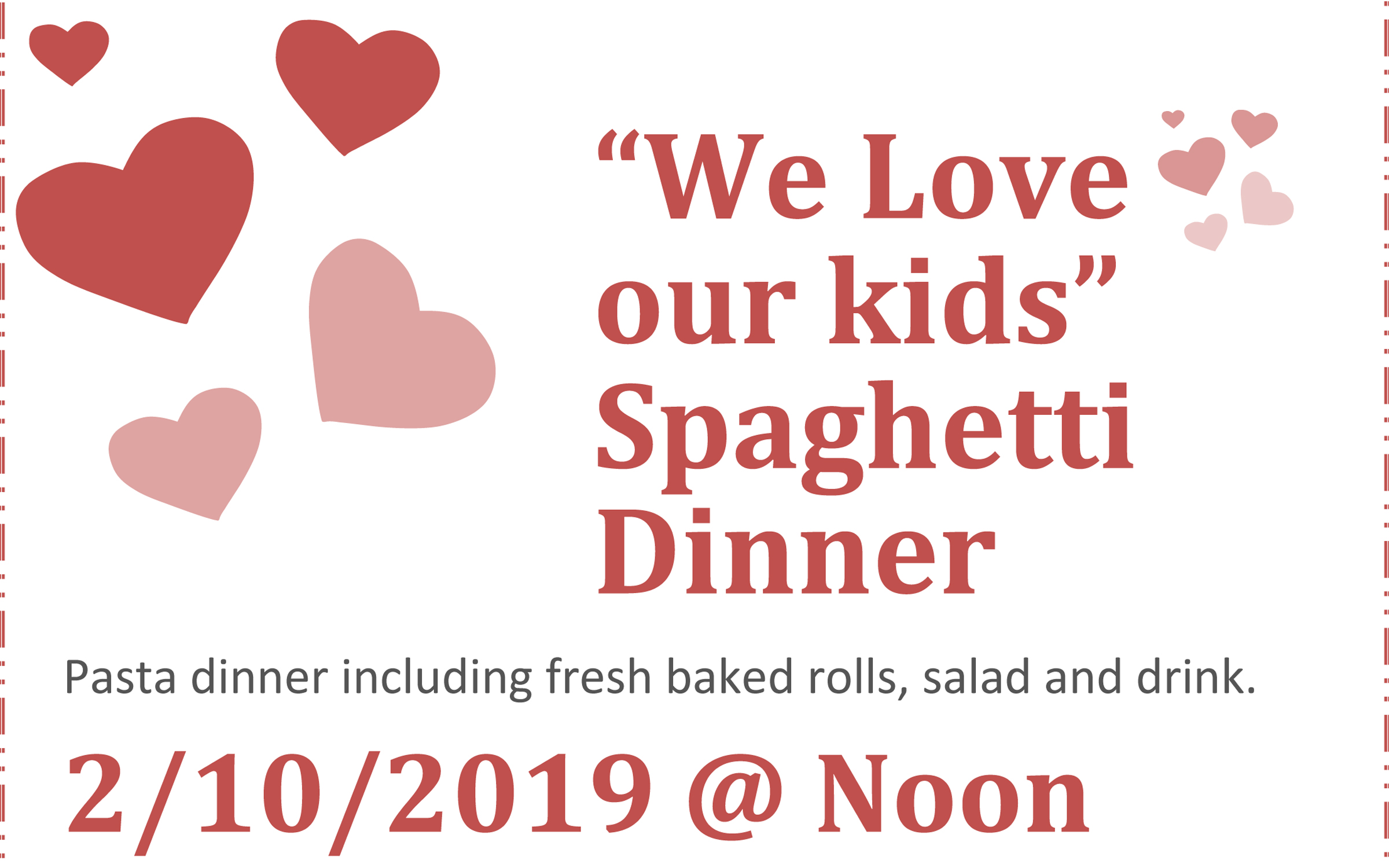 The Spaghetti Dinner will be by donation. Pie and dessert auction will start at 1:00pm. Empty your pockets for your very own homemade bake goods. If you would like to donate any homemade bake goods for the action such as pie, cakes or cookies by the dozen contact Laura Osborne so she can keep a count. Any donations can be dropped off at the church on Friday February 8th during office hours.
Eleventh Street Church of God
3026 11th St SW Canton, Ohio
Call the church office to make your reservations early to save you a seat! (330-453-8568)
All proceeds benefit the Sunday evening ministry program for kids and youth!