Eleventh Street Church of God

3026 11th St. SW
Canton, OH, 44710
Office Hours: Monday- Friday
8:00 am- Noon
Phone: 330-453-8568
Email: chogoffice@gmail.com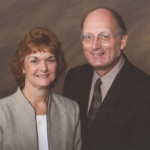 Pastor Randy Shafer
Phone: 330-327-4227
Email: randyshafer@sbcglobal.net
Eleventh Street Church of God Online Worship Services
We will be posting new videoes each week.
Everyone stay safe and healthy. Prayer for those who are sick and our hard working doctors, nurses and others in the medical field.
Website: cantonchog.org/media/
Facebook: facebook.com/Eleventh-Street-Church-of-God-258326980916971/
Join Flocknote to receive email and text updates from the Eleventh Street Church of God!
Text JoinCOG to 84576
Or Contact Jessica or Pastor Randy Shafer to have your information added.
chogoffice@gmail.com
randyshafer@sbcglobal.net