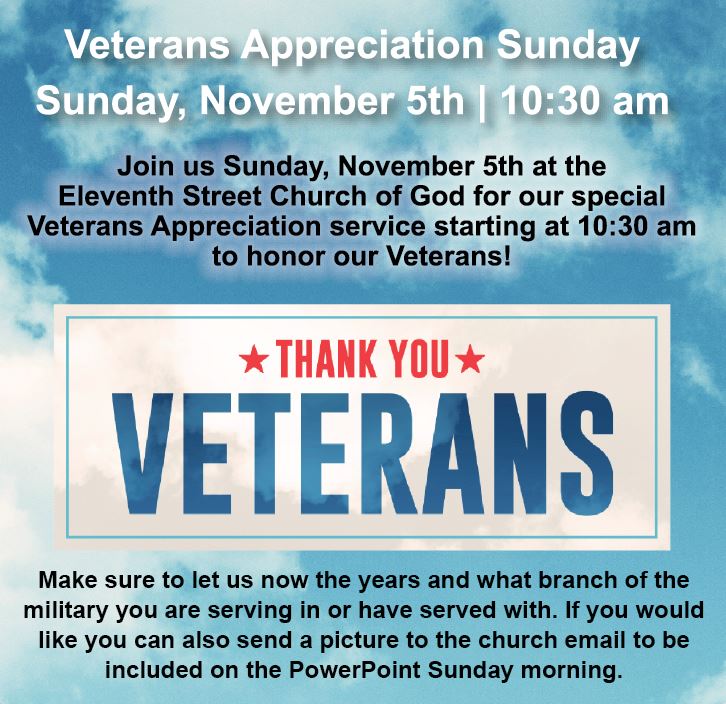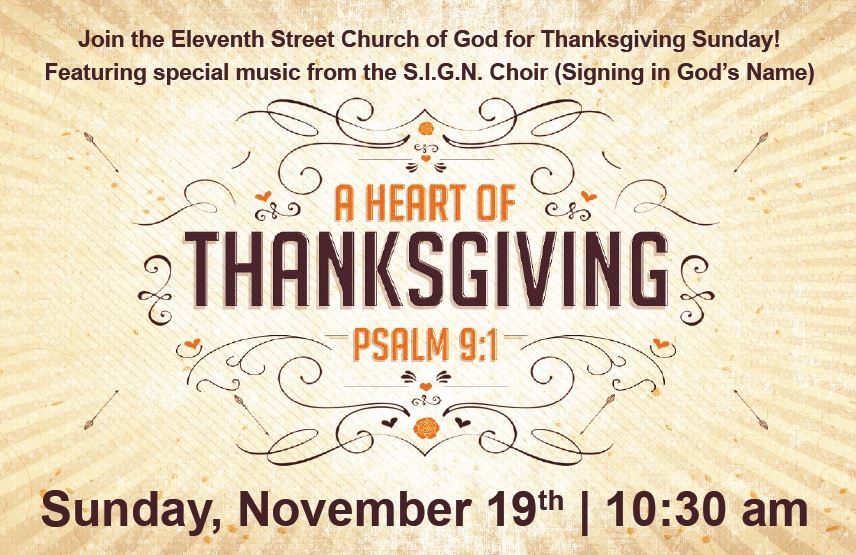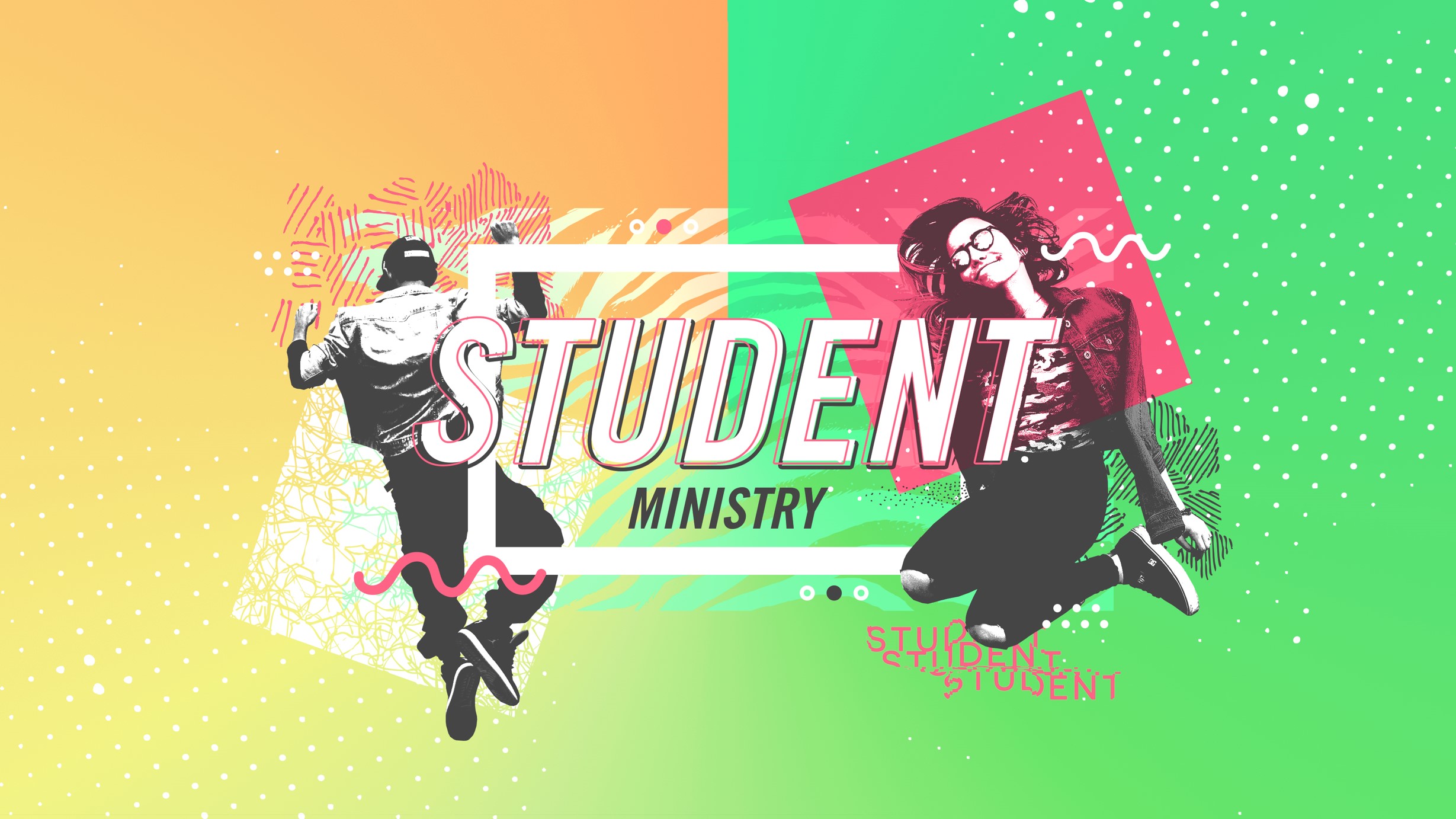 Our Sunday Nights program is now on our fall schedule so they will be meeting for Kids Club during Worship (They will stay upstairs for Worship for the first Sunday of the month) and meeting in the evening for our Sunday Nights program. Our Sunday Nights program
will be meeting in our church fellowship hall on Sundays from 5:30-7:00 pm in November.
If you would like to receive texts about our Church & Youth/Kids program join by texting JOINCOG to 84576
Eleventh Street Church of God Online Worship Services
Join us for Worship at the Eleventh Street Church of God Sunday mornings at 10:30 am and Sunday School at 9:30 am.
We will be having in person, parking lot & Facebook Live Worship!

Worship Services are also available to watch on our website
cantonchog.org
Website: cantonchog.org/media/
Facebook: facebook.com/Eleventh-Street-Church-of-God-258326980916971/
Join Flocknote to receive email and text updates from the Eleventh Street Church of God!
Text JoinCOG to 84576
Or contact Jessica in the office to have your information added.
330-453-8568