Check out our Eleventh Street Church of God March Newsletter 2019 !
Lord, We Need You!
Prayer is a battle to be fought by believers during every moment of this journey called life. It is where our victories are won, our enemies are defeated, and our hope is refreshed.
Our enemy is Satan. (1 Peter 5:8-9) Stay alert! Watch out for your great enemy, the devil. He prowls around like a roaring lion,
looking for someone to devour. Stand firm against him and be strong in your faith.
Our battle is a spiritual battle. (Ephesians 6:12) "For we do not wrestle against flesh and blood, but against principalities, against powers, against the rulers of the darkness of this age, against spiritual hosts of wickedness in the heavenly places."
Our battles in life are against powers we are unable to conquer outside of the power and presence of prayer.
What if we really believed in the power of prayer? What if we believed in the promise found in John 14:13
that tells us, "And whatever you ask in My name, that I will do, that the Father may be glorified in the Son.
If you ask anything in My name, I will do it." If we truly believed that anything is possible through the power
of prayer, I believe it would radically change the condition of our churches and the culture. If we truly believed
in the power of prayer, it would no longer be an afterthought—it would be the main event.
A.W. Tozer (Pastor, teacher, author) said, "To desire revival … and at the same time to neglect prayer and
devotion is to wish one way and walk another."
Could it be that the battles of your life are looking bigger than they really are because you haven't been with
the One who's bigger than all those battles combined?
Which leads me to ask if you are the faithful prayer warrior for the members of your family, for some
servants of God that He's laid on your heart, for your pastor, your church leaders? So often people
will say, "Well, I guess all I can do is pray." What? All I can do is go into the very Throne Room of
Almighty God and pray down His unbeatable power. All I can do is pray? There is no more powerful,
no more decisive position you can play on God's team than being a prayer warrior. Let us therefore
come boldly to the throne of grace… (Hebrews 4:16a)
Something to think about!
Pastor Shafer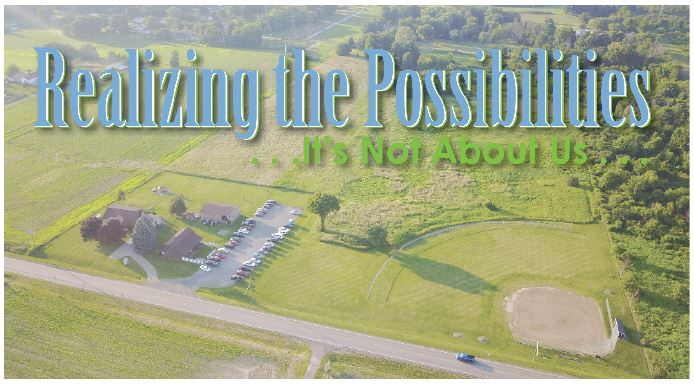 Building for Future Generations
Through vision, and sacrifice for that vision, prior generations have provided this congregation with
our current building. We benefit from the sacrifice of past generations. The Eleventh Street Church
of God has been given a new vision and has been blessed with our beautiful Faircrest Property. This
is a gift that we can give to future generations.
Campaign Purpose
"The Funds will be used to build our new church at Faircrest"
Realizing the Possibilities Campaign Dates
December 2018 – November 2021
Campaign Total Giving to Date……………$36,714.00
Campaign Goal……………………………….$225,000.00