Check out what is going on in March!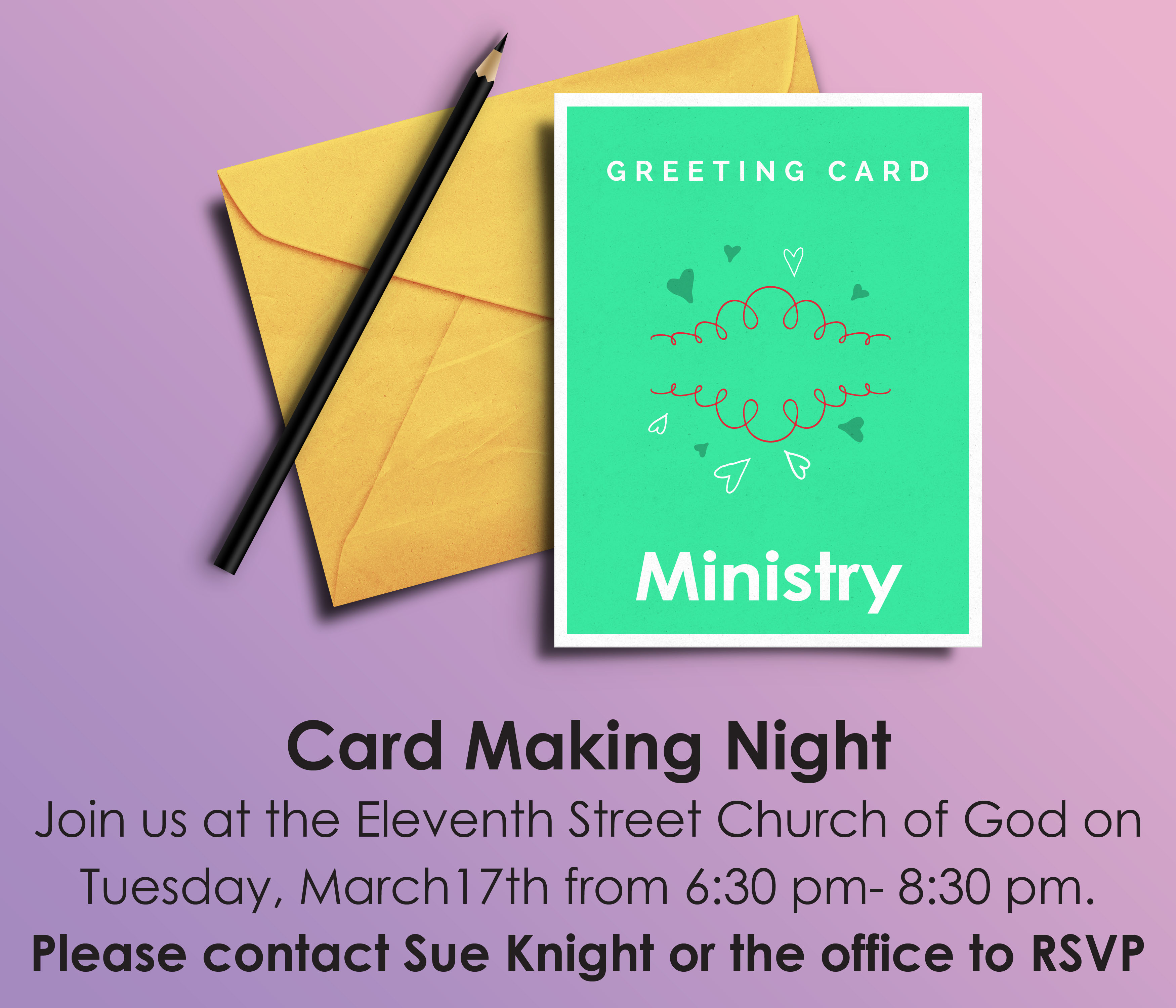 Easter Egg Hunt | Saturday, April 11th at 1pm
Hope you and your family can join us for our Easter Egg Hunt on Saturday, April 11th at 1:00 PM. We are now accepting donations of candy and eggs for the Easter Egg Hunt. You are also welcome to give a monetary donation and we can go out and buy what is needed. Please contact Wanda Shafer or Jessica Hunt in the church office. Thank you
We will be Filling Eggs at the church Thursday, April 2nd at 6:00 pm
Easter at the Eleventh Street Church of God!