Upcoming Events
Memorial Day Sunday, May 27th
9:00 am Fellowship, Coffee, Juice and Donuts
9:30 am Sunday School for all ages
10:30 am Worship/ Memorial Day Service
Join us in honoring our soldiers and those who have passed away in the last year during this special Memorial Day Service. If you have a family member who has passed away in the last year and you would like to have them recognized during the service please contact Pastor Shafer or the church office by May 24th.
Church Office
Hours: Monday-Friday 8am -Noon
330-453-8568
cogoffice@sbcglobal.net
Graduation Sunday, June 3rd
Fellowship 9:00 am
Sunday School 9:30 am
Worship 10:30 am
Congrats to our 2018 Graduates!
Join us in congratulating our 2018 Eleventh Street Church of God Graduates! We will have a gift for our graduates to be given during the service. Our graduates will also be given the opportunity to share where they are graduating from and any future plans.
Graduates please send a picture to Jessica if you would like your picture be apart of the PowerPoint on graduation Sunday and maybe a few words about your future plans. The church email is cogoffice@sbcglobal.net. Your pictures will be used on the Graduation Sunday PowerPoint and Weekly Newsletter. Please send by May 28th. Also please let Jessica know of students from our church who are graduating this year. We want to make sure we are not leaving anyone out.
Fun in the Son Saturday, June 9th
4:00- 7:00 PM at 3151 Faircrest St. SW Canton, OH, 44706
Free Event for the Community sponsored by the Eleventh Street Church of God. Like the Eleventh Street Church of God on Facebook for more onfo and fun events coming this summer.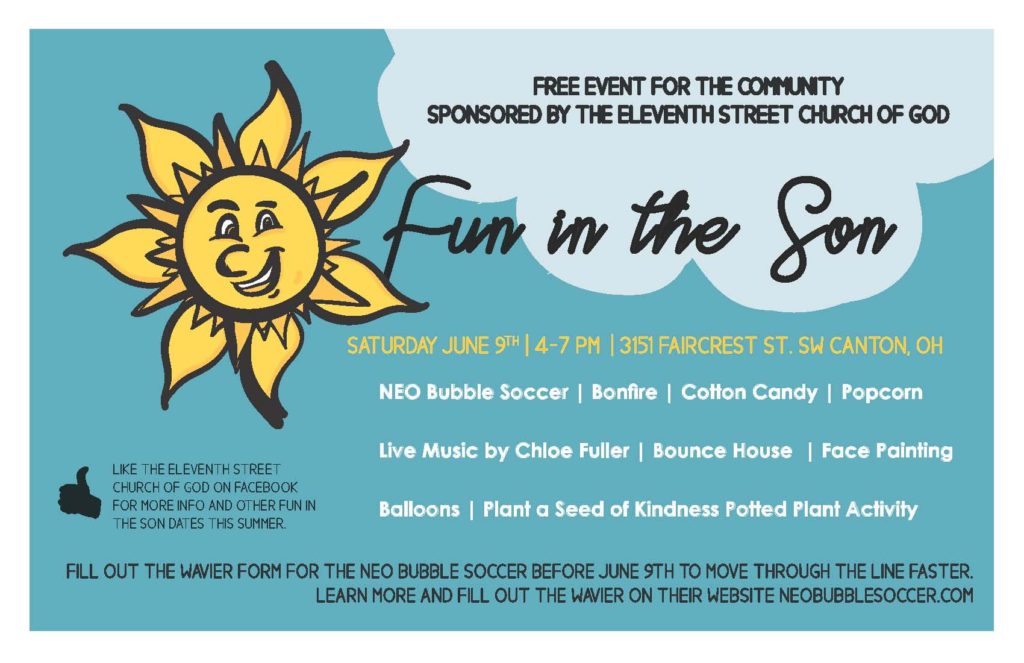 F

ill out the wavier form for the NEO Bubble Soccer before June 9th to move through the line faster. Learn more and Fill out the wavier on their website

neobubblesoccer.com
Live Music by Chloe Fuller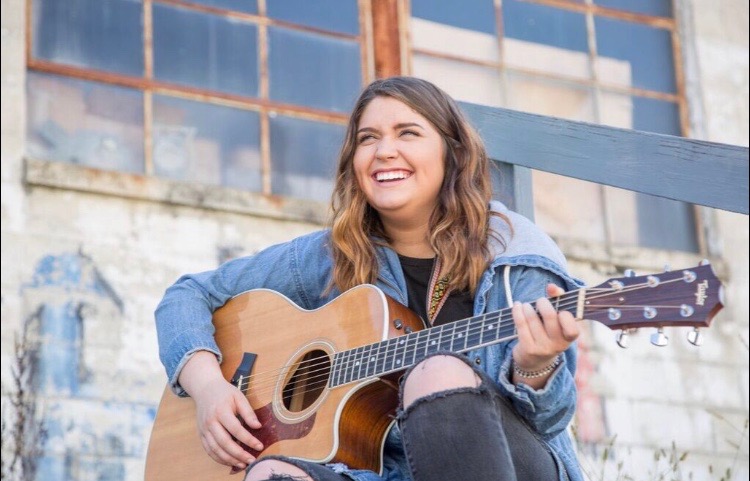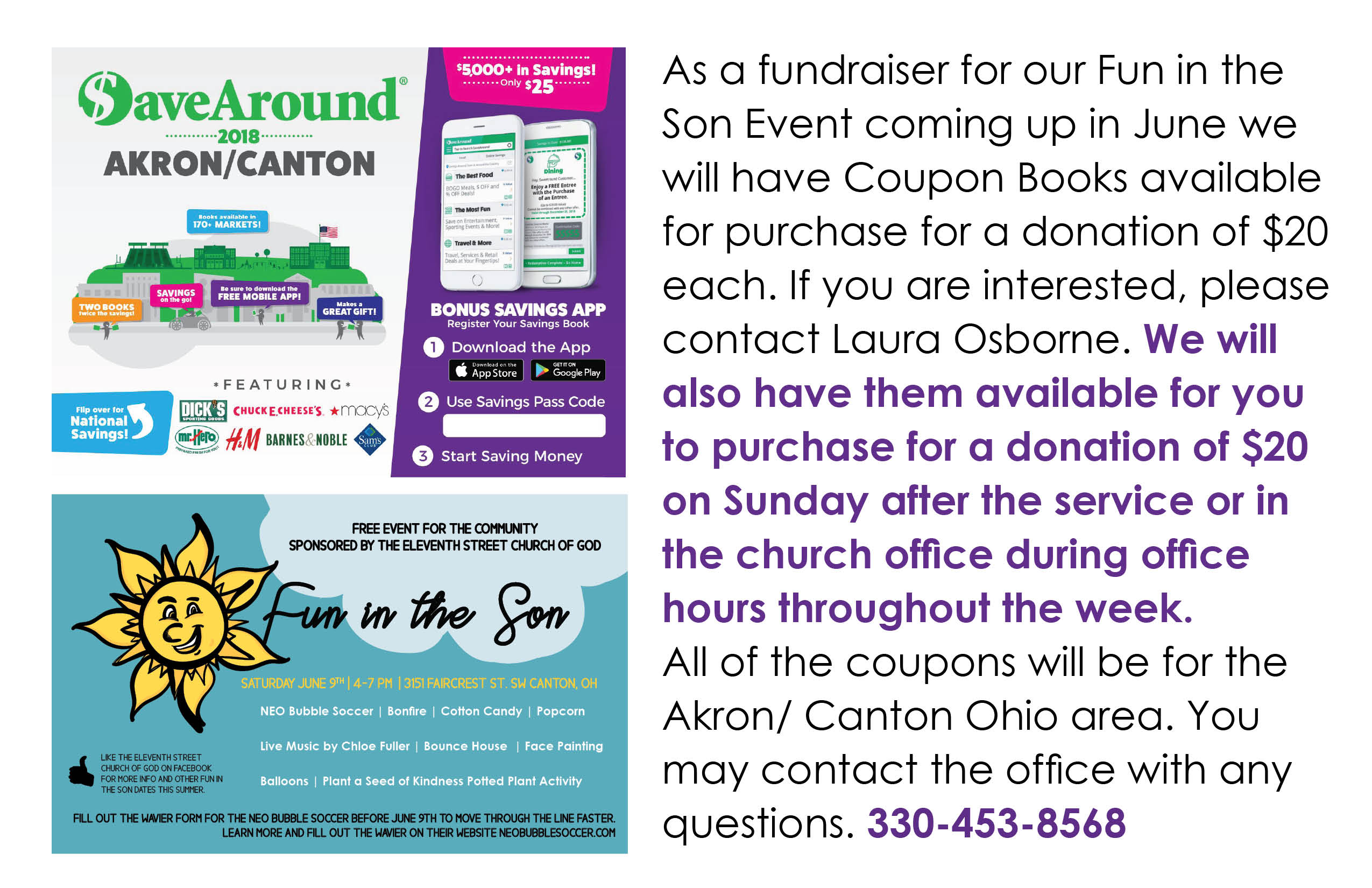 Jonathan White Concert Sunday, June 10th at
10:30 am