Sunday, March 4th
Join us Sunday March, 4th to hear from our missionaries
John- Mark & Susan Brabon from the Asia Pacific Region.
Refreshments will be at 9:00 am and then they will be sharing with us during a combined Sunday School at 9:30 am. They will also be speaking during our Worship Service Sunday morning starting at 10:30 am. We hope to see you then!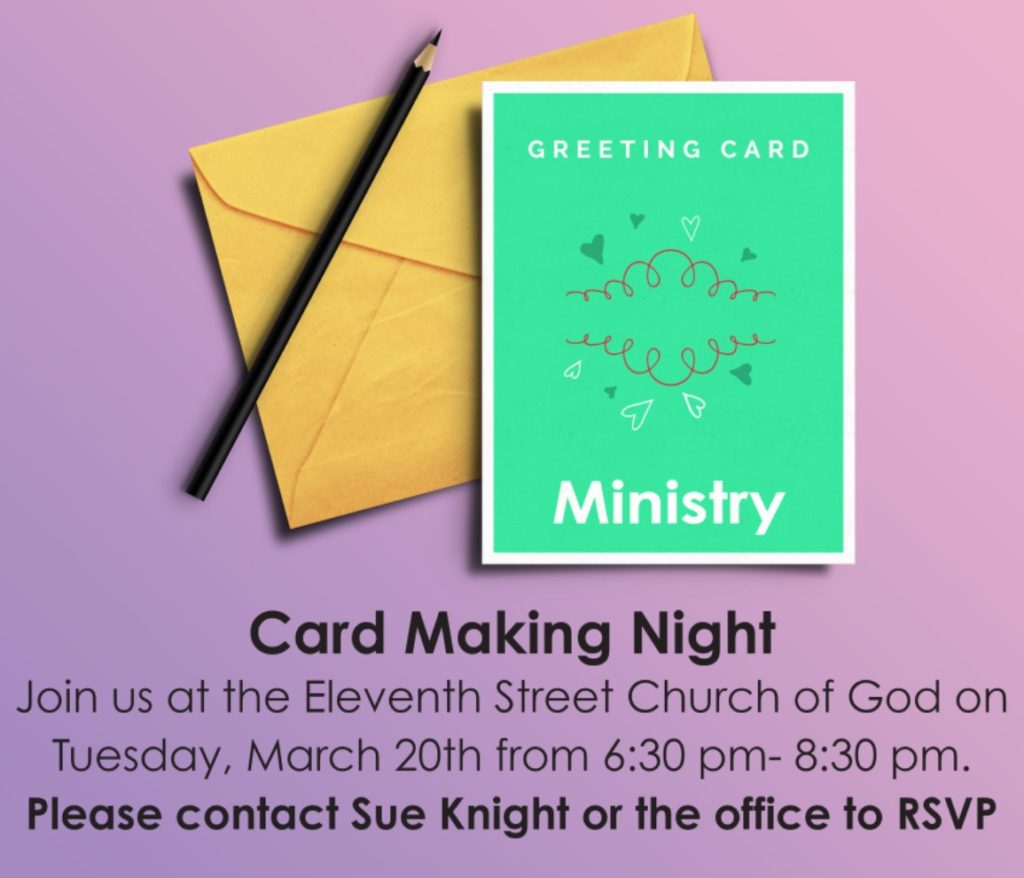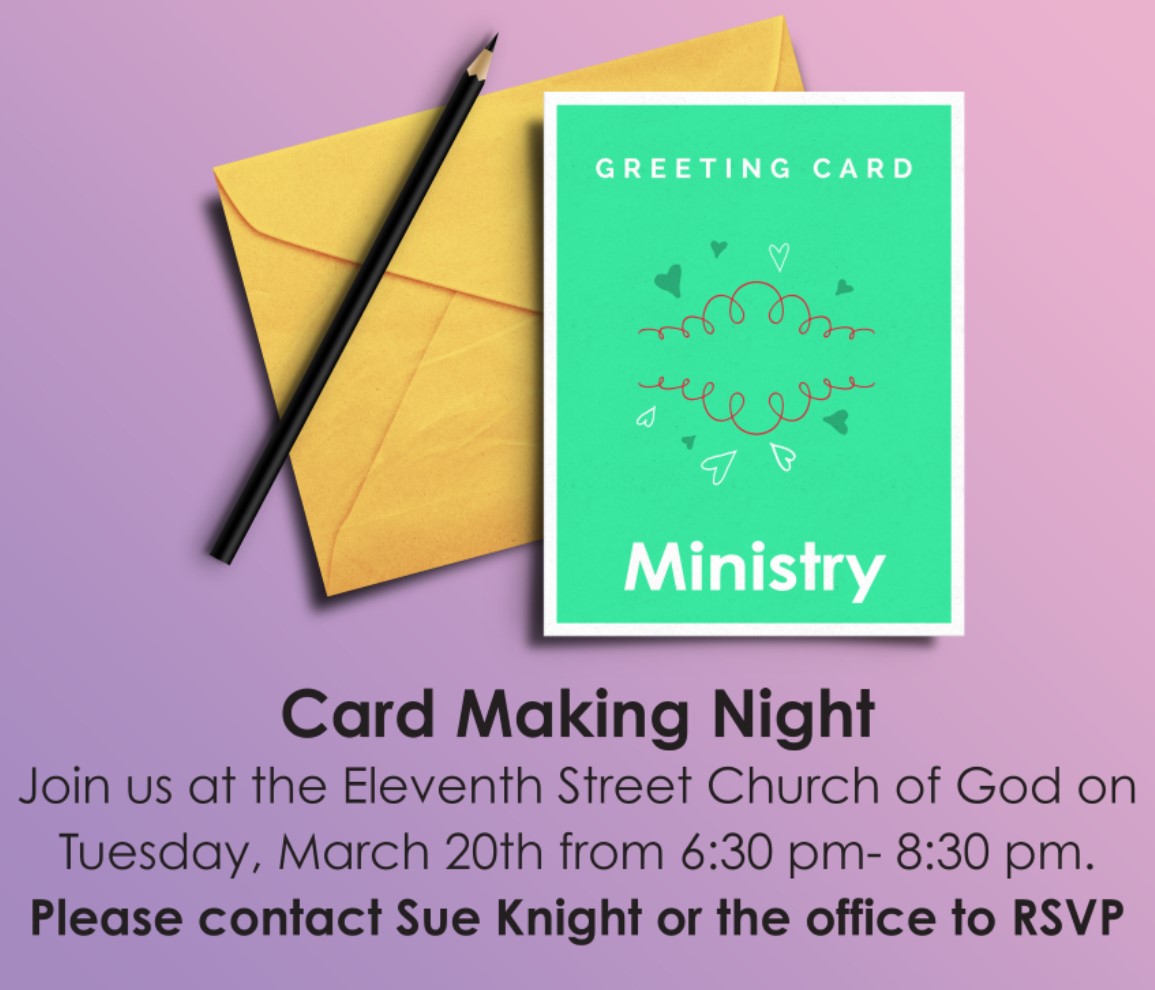 Tuesday March, 20th
Join us Tuesday March, 20th at the church from 6:30- 8:30 pm to make valentine's day cards for our shut-in's and those on our prayer list. You are also welcome to take some home for yourself that you make or donate them to go onto the welcome table to support our churches sponsor child Francesca Thomas. Please RSVP with Sue Knight or the office if you will be coming so we are sure to have enough supplies. If you have your own glue ,double sided tape and scissors please bring them with you.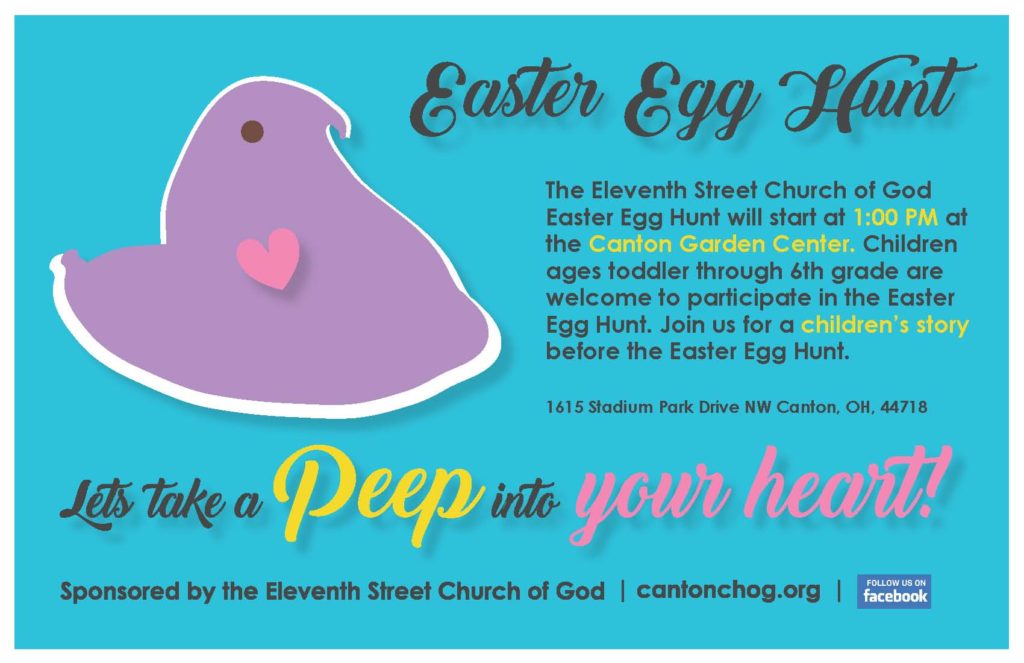 Saturday, March 24th
The Eleventh Street Church of God Easter Egg Hunt will start at 1:00 pm at the Canton Garden Center. Children ages toddler through 6th grade are welcome to participate. Join us for a children's story before the Easter Egg Hunt.
Canton Garden Center
1615 Stadium Park Drive NW Canton, OH
We would like to invite you to join us for our Easter Celebration Service!
Early Service 8:00 am
Breakfast 9:00 am
Sunday School 9:30 am
Easter Choir Cantata 10:30 am
"No Cross, No Crown"